Search Knowledge Base by Keyword
Think of the Campaign Details screen as your "Main Settings" and "Preferences" screen for your campaign on Reach. Fill out all the fields you can and make sure you click "Save". You can come back here at any time to make changes.
Renaming your campaign
You can tap the "Rename" button next to your campaign name to provide a new name for the campaign in Reach. It will be changed everywhere it appears in the app.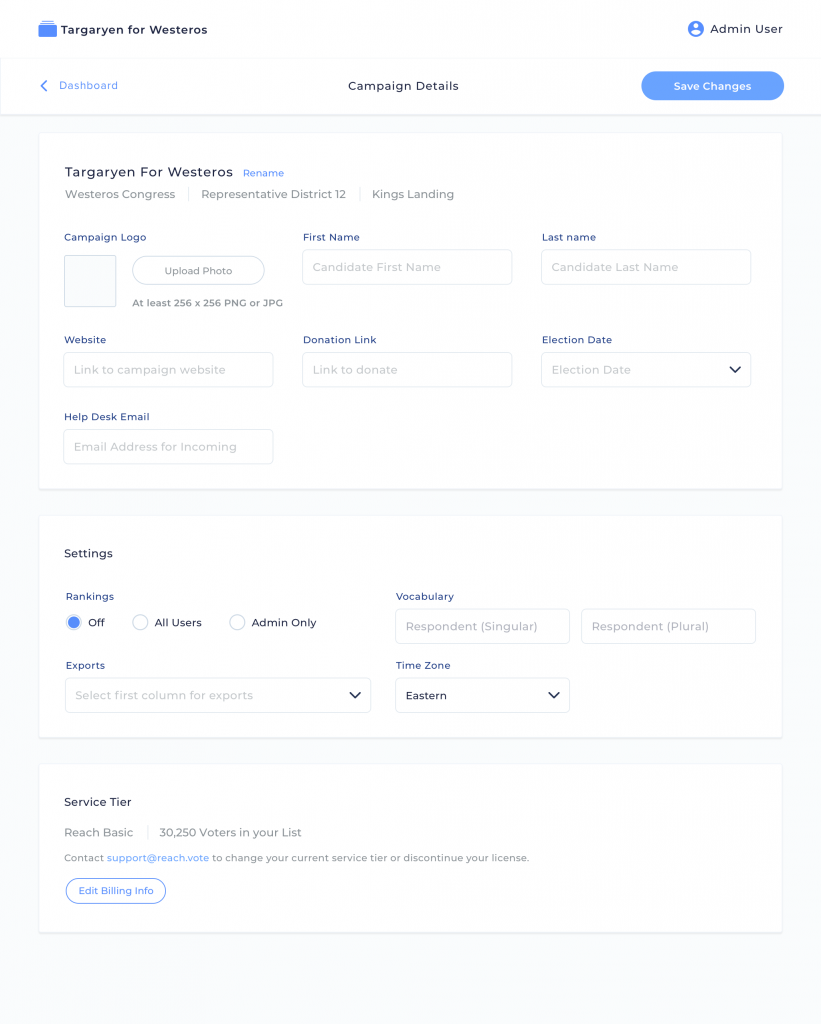 Was this article helpful?