Search Knowledge Base by Keyword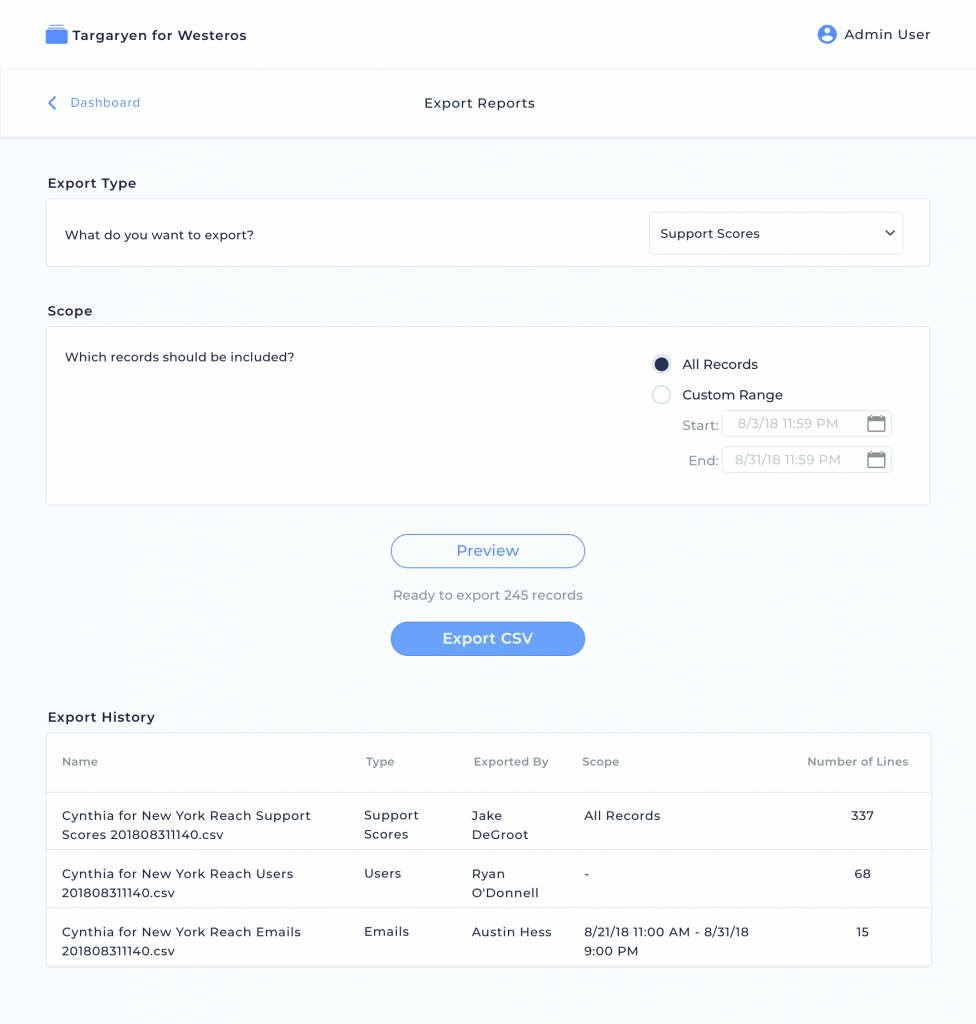 Your Reach data is only as good as your ability to put it to good use in your field plan, GOTV strategy, and election-day operation. That is why Reach provides you with a number of export options that will allow you to get your data where you need it to go. You can export the following report types from Reach:
Support Scores
Phone Numbers
Email Addresses
All Responses
Generating a New Export
From the export screen, select an export type, then pick your scope. Your options for scope are:
All Records: As the name suggests, this scope allows you to get all the data Reach has of a certain type.
Custom Range: Use the date-pickers to choose a start and end date for your export.
Once you have selected a data type and a scope, click Export to download a CSV. In that CSV, you will find all the columns you need to Bulk Upload this data to another tool of your choosing such as VoteBuilder. You can map the various columns as you see fit. The last column will be a "Reach UID" column which is a unique value for every response in Reach. This is a good way to track unique responses in your own database, if needed.

Was this article helpful?
Last Updated On December 24, 2018