Downloading and Installing
Reach can be used as both a native app for your smartphone or tablet and as a web app for desktop or mobile device. When you're working on a smart phone, we suggest using the native app whenever possible because it offers improved performance, extensive offline functionality, push notifications, and contact import from your phone's Contacts. Use the web app if you are working on a laptop or desktop computer, or need to use Admin features of Reach. When importing contacts using the web app, you will only be able to import from Google Contacts.
Native App
Reach is accessible as a native app iOS in the App Store and an Android app in the Google Play Store. Download it from your phone's app store and go to town! Remember to check for updates often! We push out new features and improvements all the time. More information about downloading Reach can be found here: https://www.reach.vote/get-the-app/
Web App
Reach is also available as a web app which you can use in your desktop, tablet, or phone's browser. Simply open your browser and navigate to app.reach.vote. You never need to update the web app, since you always automatically have the latest version.
If you're using the web app from your phone, you can also add a shortcut to your phone's home screen to make it feel more like a native app.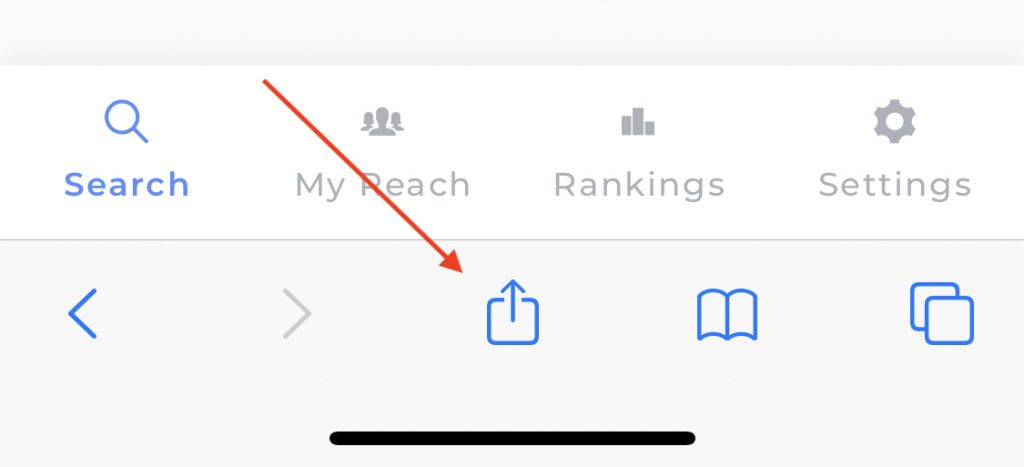 If you're using iOS, tap the Share button here. And then tap "Add to Home Screen" from the menu that appears.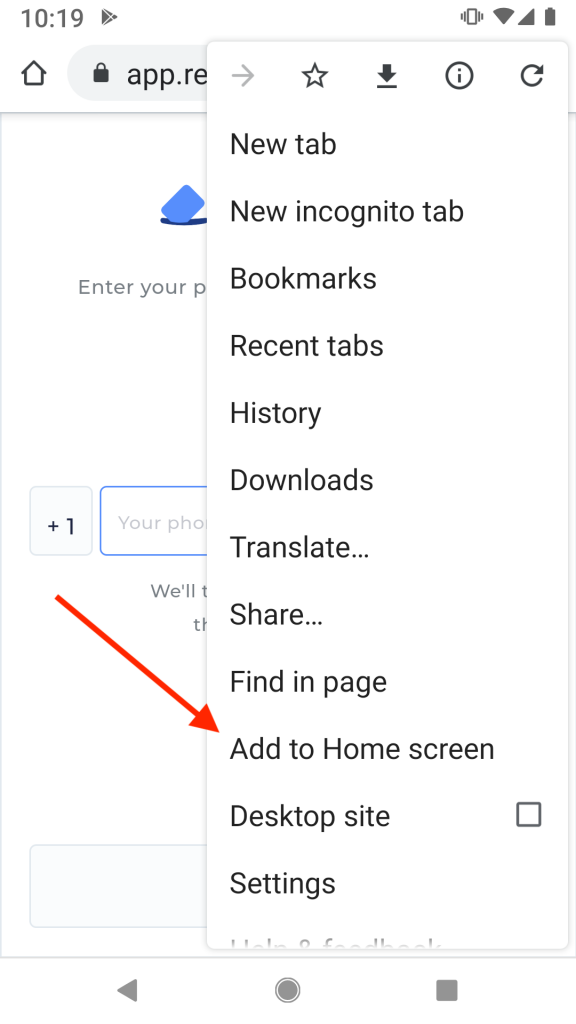 If you're using Android, tap the menu button in Chrome and select "Add to Home screen" as shown to the right.
Now you will have a Reach App icon on your home screen just like a native app. When you want to use Reach, you can launch it simply by tapping on it.