The grassroots organizing
app that lets you meet

voters
supporters
members
workers
people
where they are.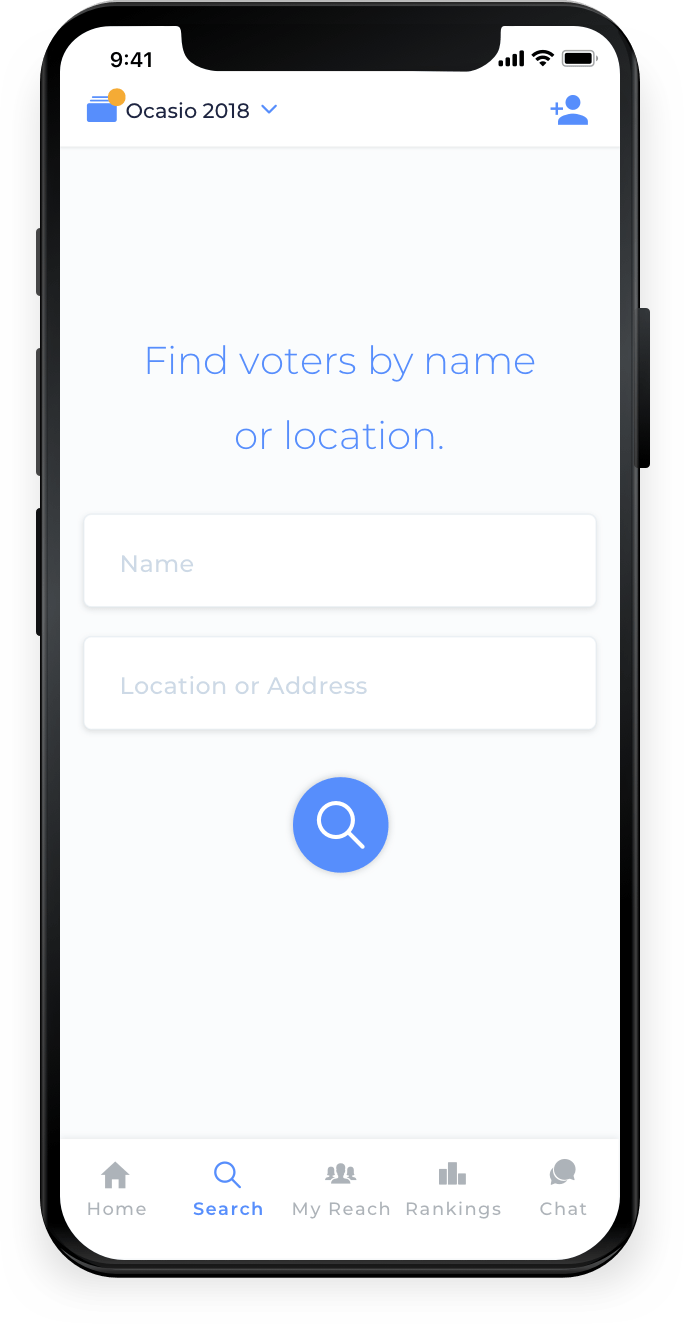 Progressive Campaigns Trust Reach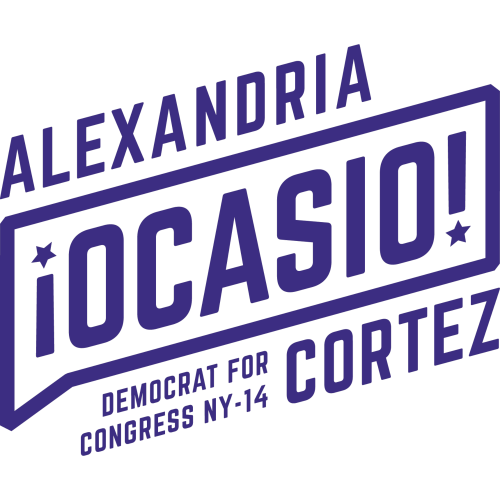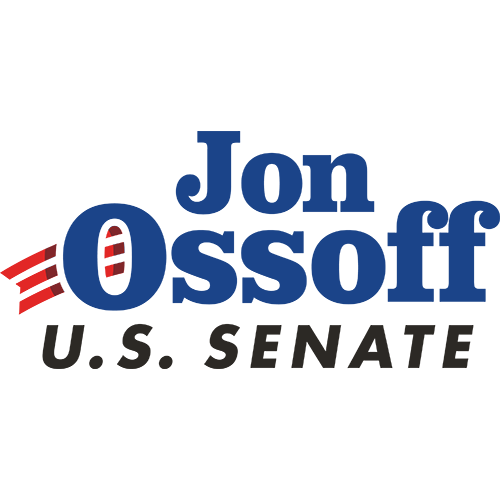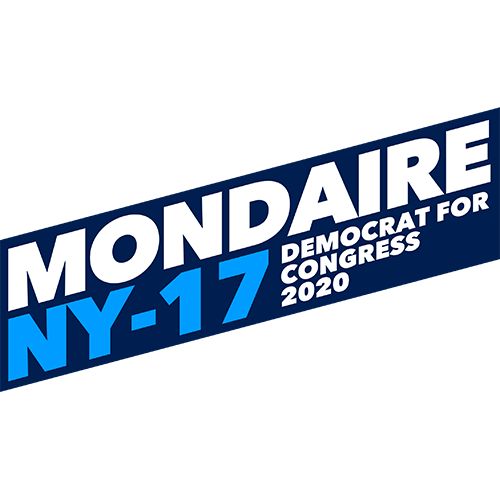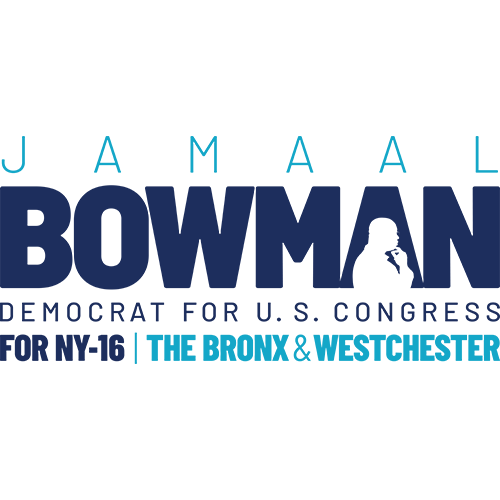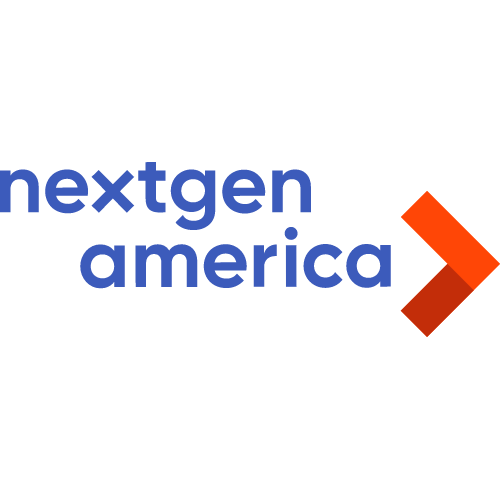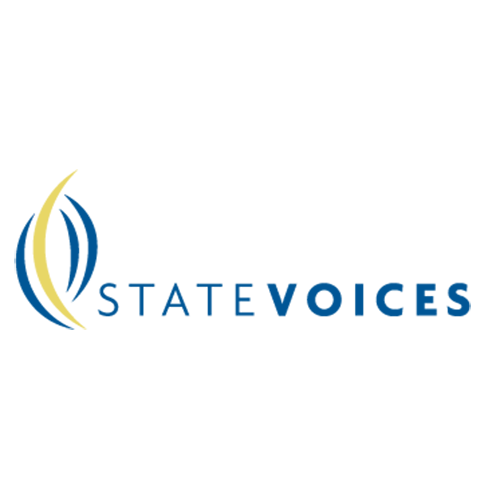 Take Action. In Reach and Everywhere.
Reach is your campaign's digital HQ with customizable Action Cards, events feeds, push notifications, and gamification. Reach Chat and User Groups allow supporters to collaborate and organize together.
Canvassing Reimagined. Any time, any place.​
Supporters can identify and activate anyone they meet in any context by searching for them directly in your campaign's voter file or data set and collecting survey responses. Every interactions is a canvassing attempt.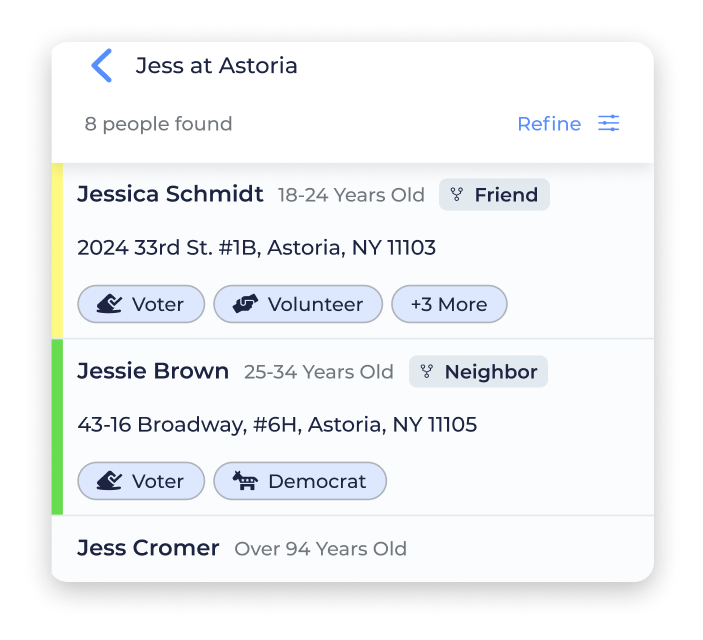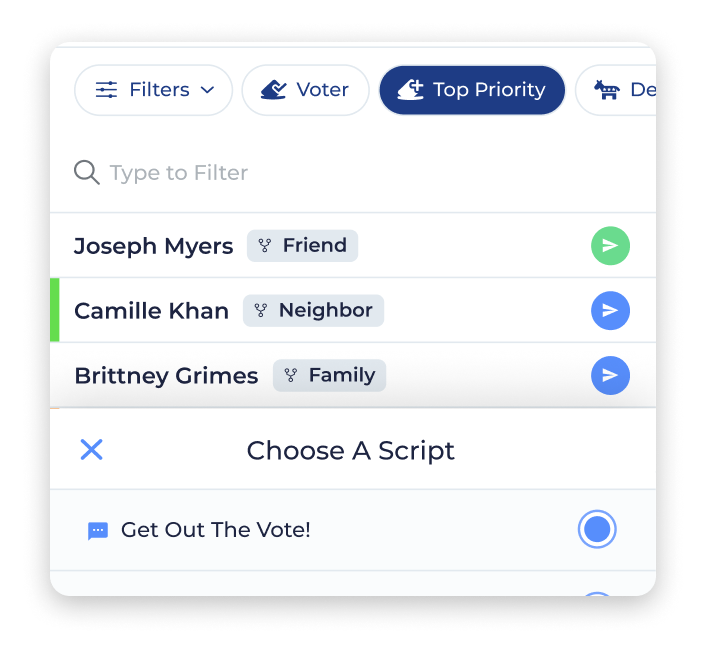 It's who you know. It's who you trust.
Supporters can import contacts from their phone and match them accurately to your org's data to build their personalized "My Network" list and get Relational Organizing benefits from both pre-existing and brand new relationships.
Reach's groundbreaking "Choose your own Adventure" style Voter Registration pipelines set the standard for distributed, scalable voter registration. Send chasers at just the right time, track progress, and seamlessly turn newly registered voters into relational organizing contacts.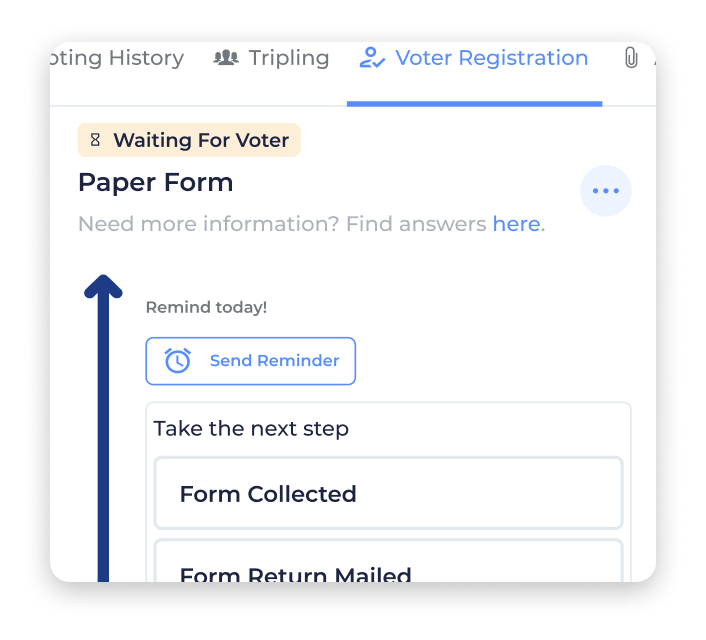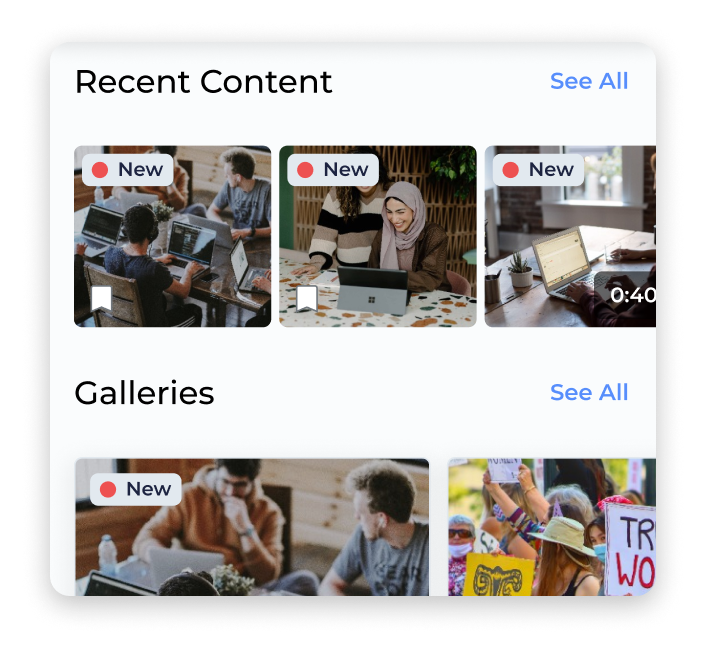 Spread the Word. Fight Disinformation
Curate and organize a library of social media content assets and suggested posts which your supporters can browse and share directly to their social networks and online communities. Push out specific time-sensitive sharing asks.
Fully Harness People-Power
Volunteer energy is off the charts, but other organizing tools don't let you fully leverage that power to its potential. Reduce training costs and back-office overhead with an always-ready, intuitive, and flexible canvassing and volunteer management experience.
No more voters left behind
Run your entire campaign with Reach or use Reach in conjunction with traditional methods as a way to catch all the contacts that would otherwise fall through your fingers due to bad data, inefficient outreach methods, and overly-restrictive lists.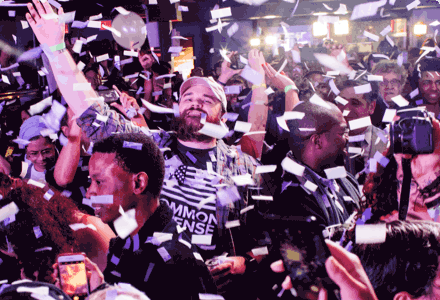 Electoral Campaigns
Bring your voter file data and ID those voters.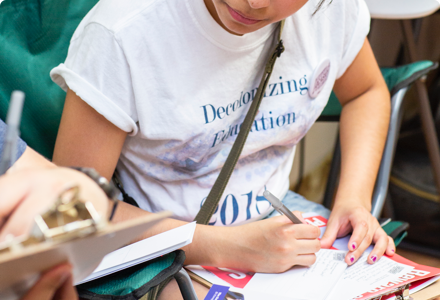 Non-Profits &
Activist Groups
Build your list and activate your supporters as you take to the streets or organize online for civic engagement.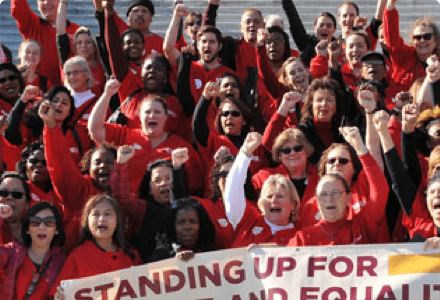 Trade and Labor Unions
Grow and track union membership. Organize workplaces.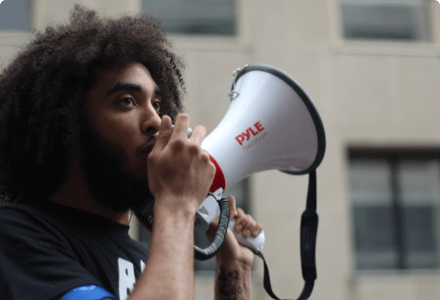 Clubs & Organizations
Survey your members in real life interactions. Drive turnout for events and spread the word.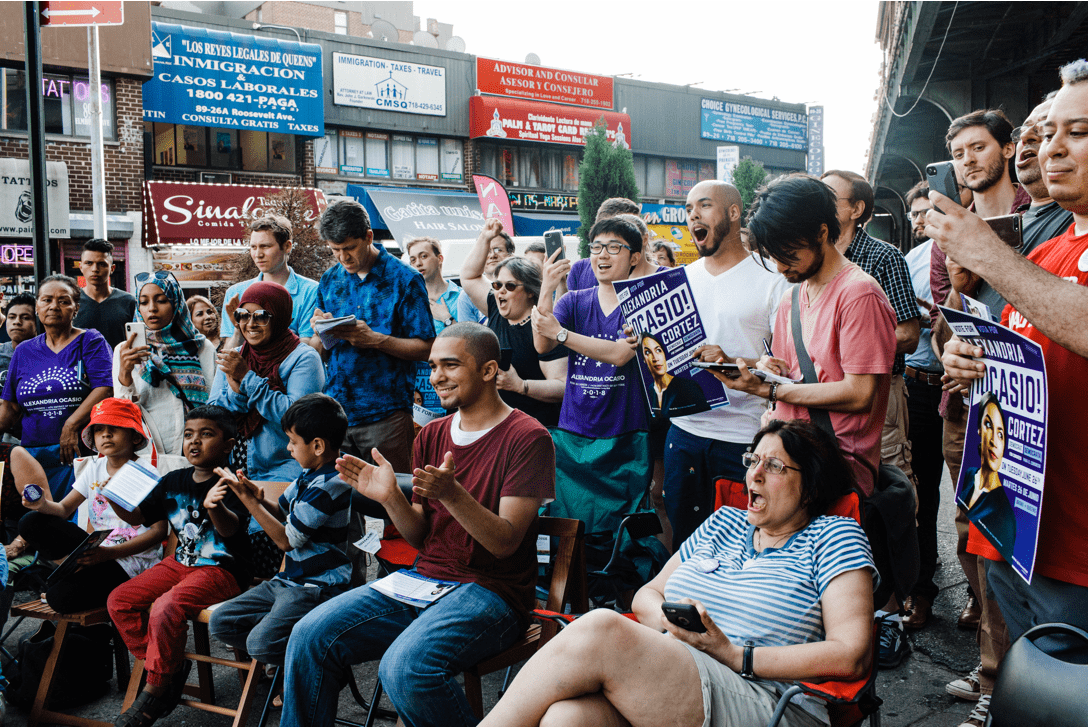 Priced with the grassroots in mind.
No cost per user. No cost per response. No setup cost. Whether you're running a nationwide presidential campaign, a regional non-profit civic engagement program, or a school board race, Reach delivers value at a price you can afford.
Reach powers the grassroots organizing work for some of the most innovative and successful campaigns and organizations across the country.
I've been responsible for managing a slew of new organizing tools and my experience with Reach has been one of the best by far. Setup has been easy and straightforward. Truly a refreshing experience.
Reach was the piece of the puzzle that allowed us to run our biggest programs we were most invested in, and to unlock digital organizing potential across programs and departments. We would not have been the same campaign without it.
I honestly think that what we did with Reach literally is going to change the entire way we do politics across the country. I see a world where Reach is the core of everything we do.
Reach allowed us to do the kind of canvassing that every organizer dreams of: meeting people where they are.
This is the most powerful piece of organizing technology that I've seen in a very long time. I would recommend Reach to every campaign.
Your team was amazing to work with. We were able to run the entire Community Mobilizers program through the Reach app. Everything was user-friendly, allowing us to scale quickly, which was critical to the program's success.
Reach is a great tool for organizing, period. It empowers volunteers to support the campaign through the conversations they have in real life, every day.
Reach is the tool that has been missing in the organizer's arsenal, and adds another method of engagement for campaigns. The beauty of Reach lies both in its ease of use and versatility.
Reach is redefining how we contact voters. This app is a relational organizing tool, voter ID catalog, contact updater, and an organizer's BFF all in one.