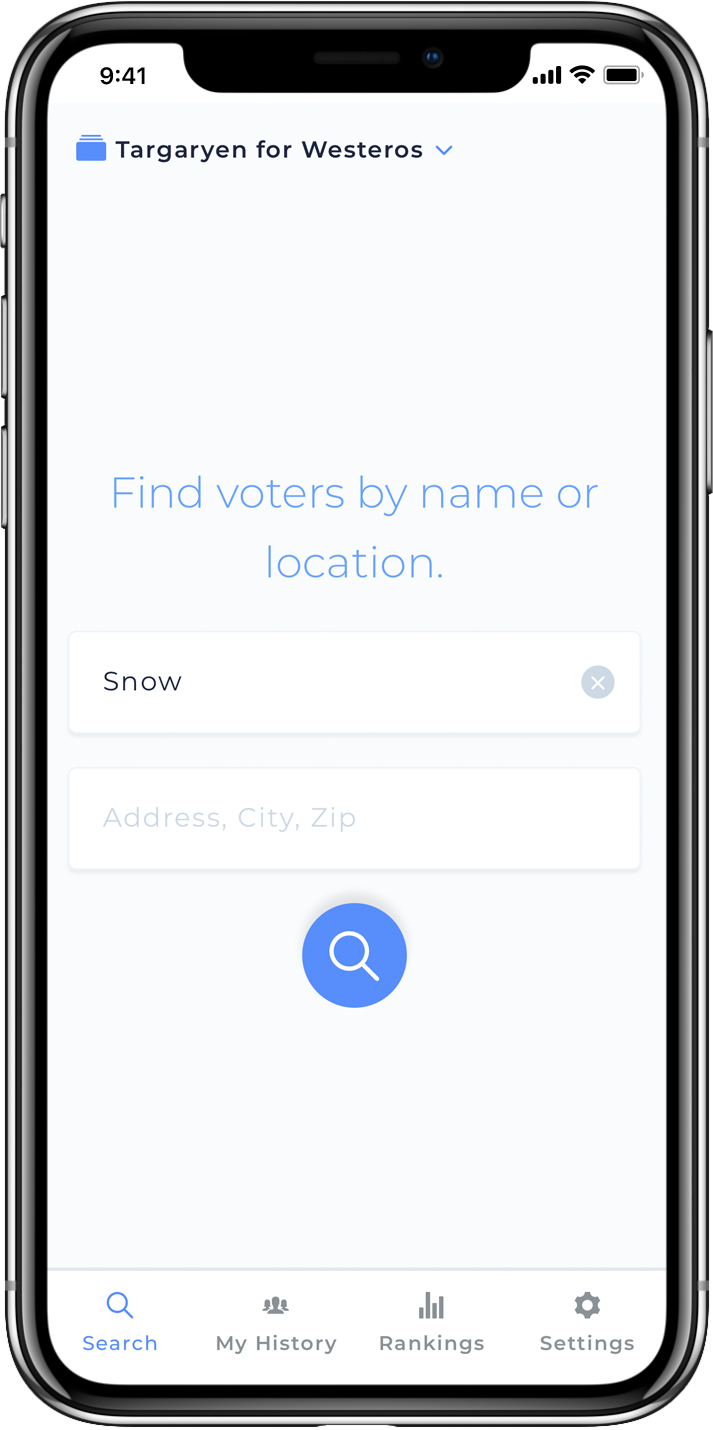 Meet
Meet a voter where they are. Have a conversation. Engage them in your case.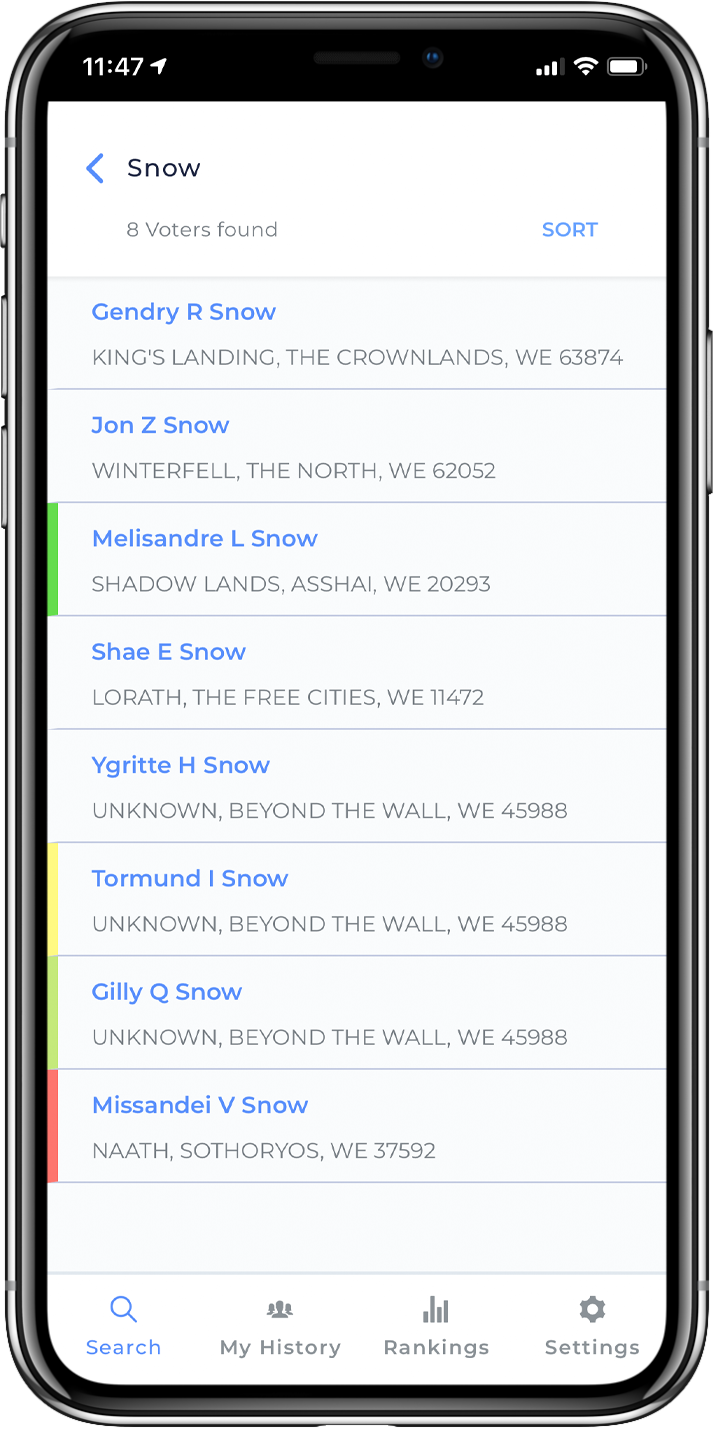 Search
Quickly search a person by name/address, find their record in Reach.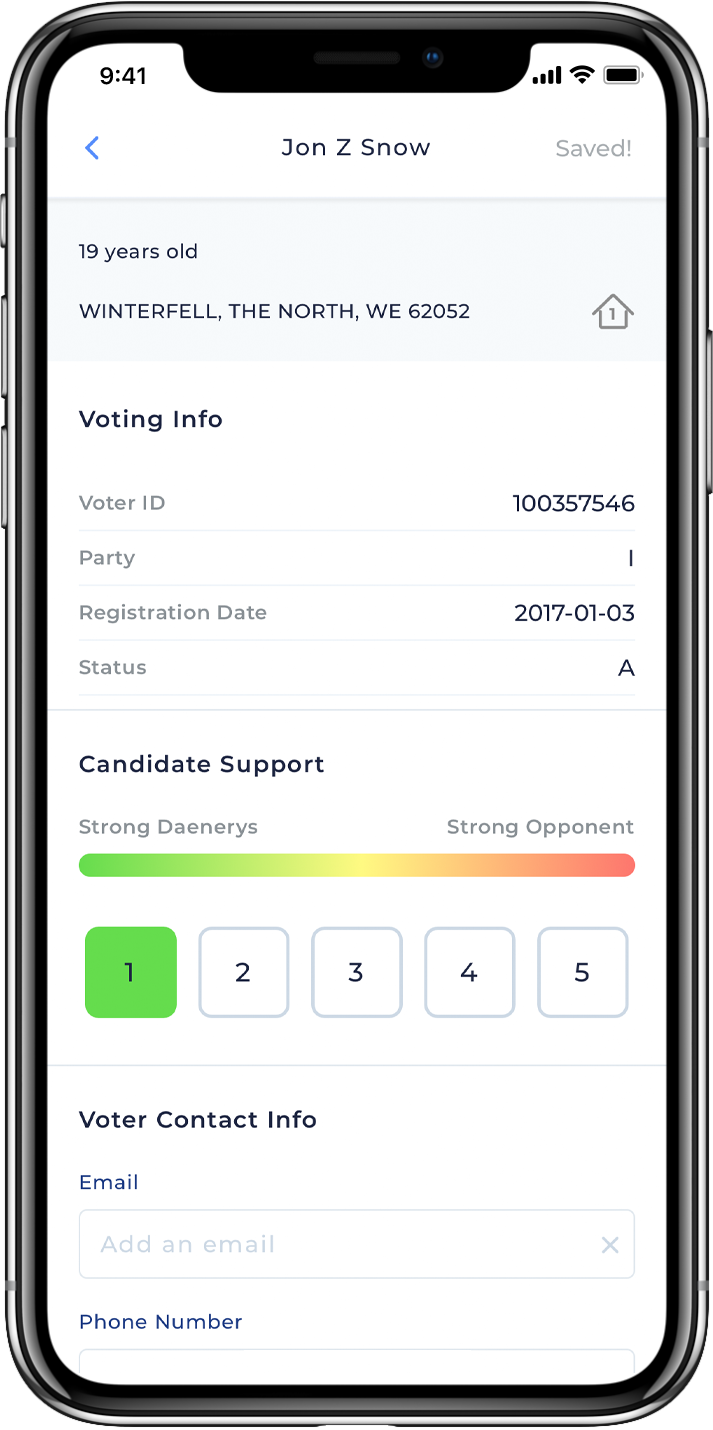 Capture Data
Mark a person as a supporter & collect their email address/phone number for follow-up.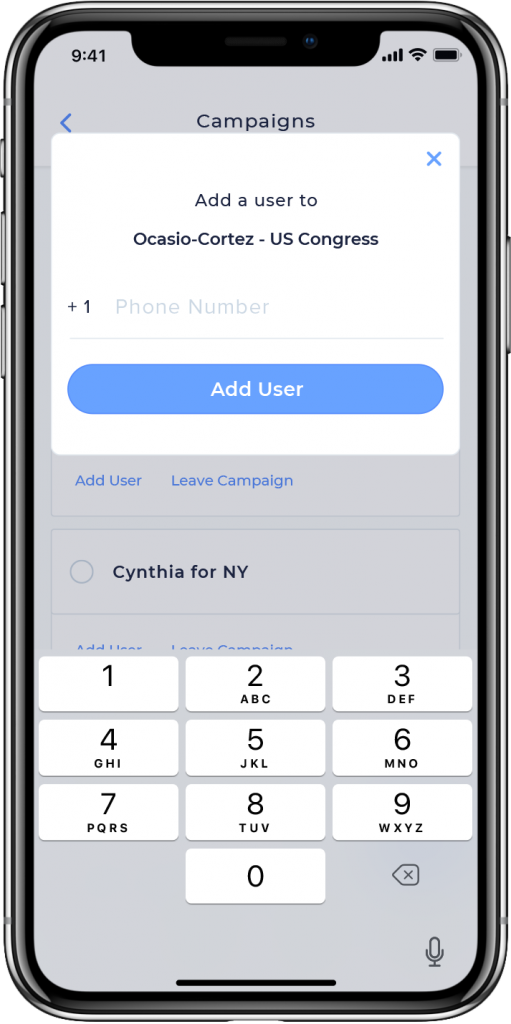 Designed for the grassroots.
Meet a potential volunteer? Deputize them on the spot by inviting them to Reach right from the app.
PII is properly masked to keep election data safe.
Volunteers can take initiative without depending on campaign HQ for a list
Find friends and family in Reach, include them in GOTV & other campaign efforts.
Designed for the digital age.​
Don't let those social media likes and followers go to waste – find and ID them in Reach
Clean, mobile-first design with web-based and multi-platform native apps
Data is always live and updated. No syncing or downloading of lists.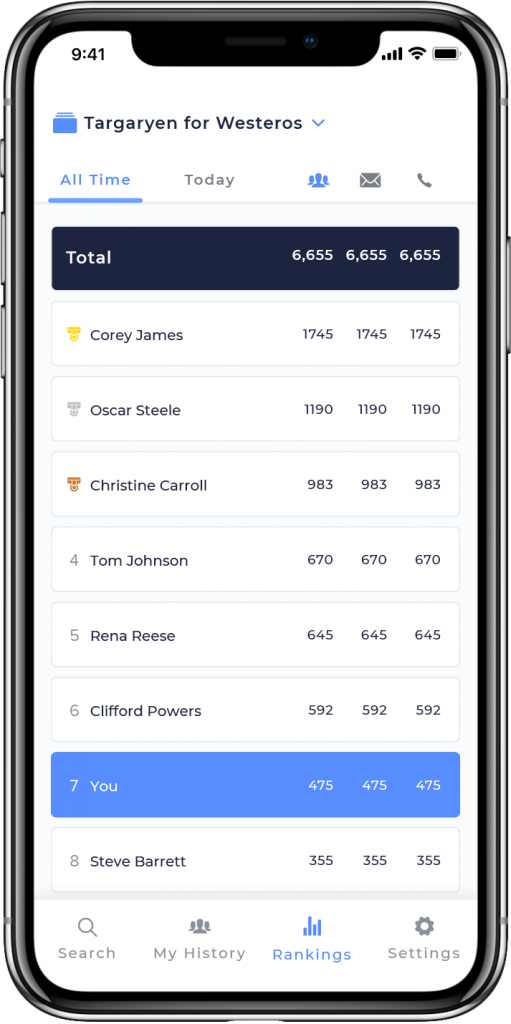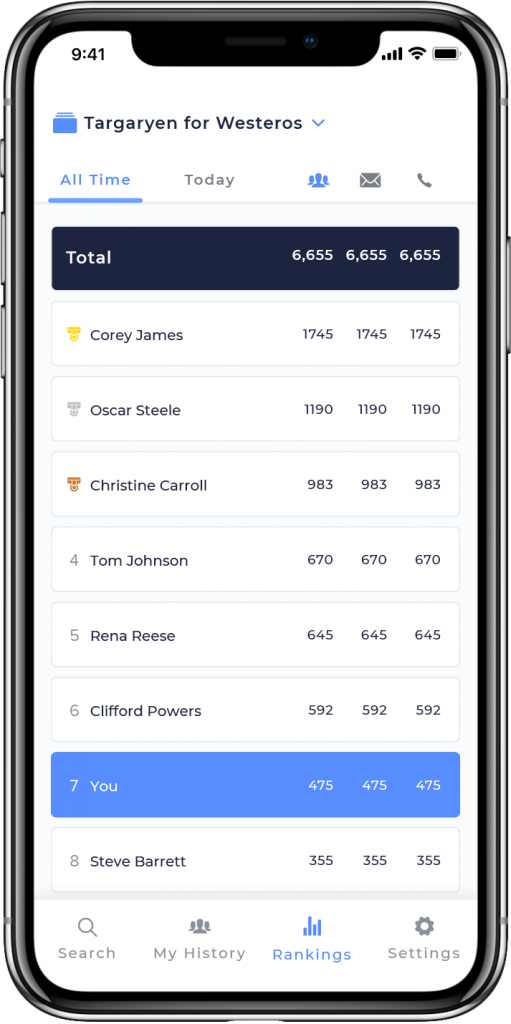 Leaderboard motivates friendly competition & activism among volunteers.
Users can invite others at no cost to the campaign. Let it go viral!
Work across multiple campaigns at once.
Use relational organizing techniques to follow up & build on conversations with voters you've met