Search Knowledge Base by Keyword
You are here:
About the My History Screen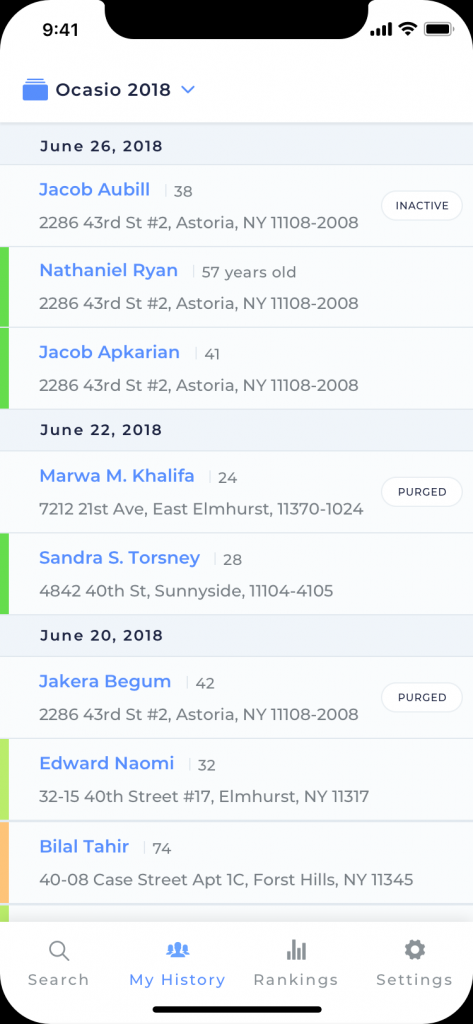 Navigate to the My History Screen by using the tab bar at the bottom of the app. Every user can access this screen.
This is where you can see a list of all the voters/respondents you have ever reached. They will be grouped by date, with the most recent contacts at the top. On the left, you'll see a colored bar indicating that person's response to your campaign's primary question.
Tap on any person to view their profile.
Was this article helpful?
Last Updated On March 08, 2019