Search Knowledge Base by Keyword
You are here:
Accessing the Admin Dashboard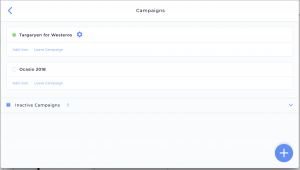 If you are designated as a campaign Admin or Owner you can access the Admin Dashboard for that campaign. You will only be able to access the admin areas on devices with large screens, so it is time to switch over to your laptop or desktop.
To access the Admin Dashboard:
Login to Reach on a desktop-size web browser by visiting https://app.reach.vote.
Click on the campaign name in the top left corner of the screen to arrive at the Campaign Manager screen.
Click on the blue gear next to your campaign's name.
You're on the Admin Dashboard! Pick your admin task and go to town!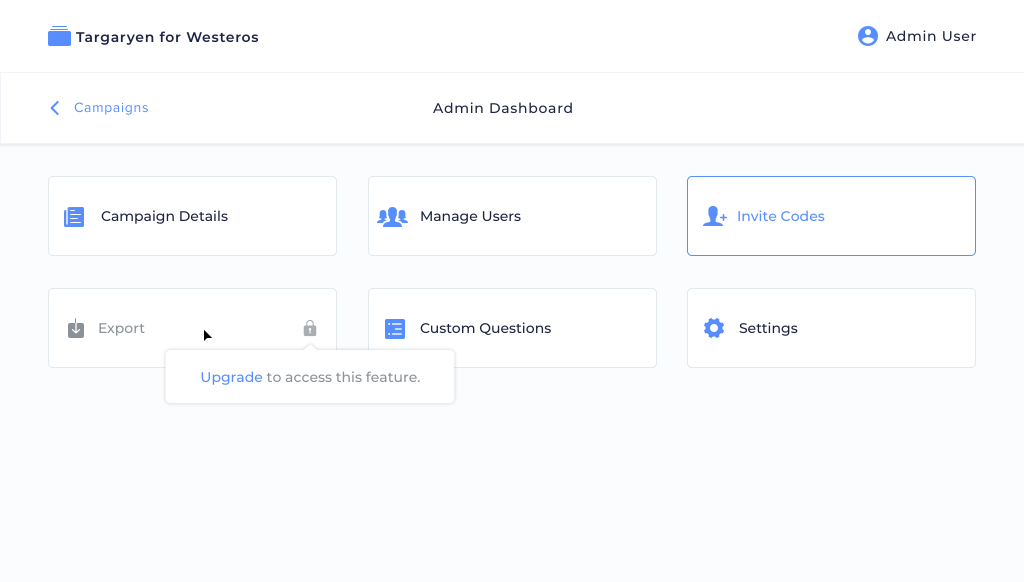 Was this article helpful?
Last Updated On May 13, 2019