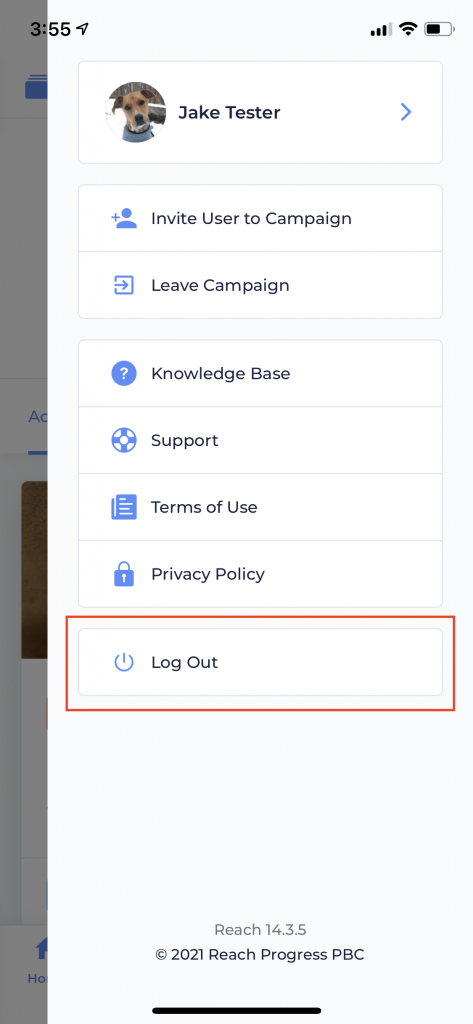 If you are done using Reach on a given device, make sure you log out so that no one else can access your campaigns posing as you! Follow these simple steps to log out of Reach:
Tap on your user profile pic or initials in the top right corner of any main screen.
Select "Log Out" in the drawer or menu that appears.
Was this article helpful?