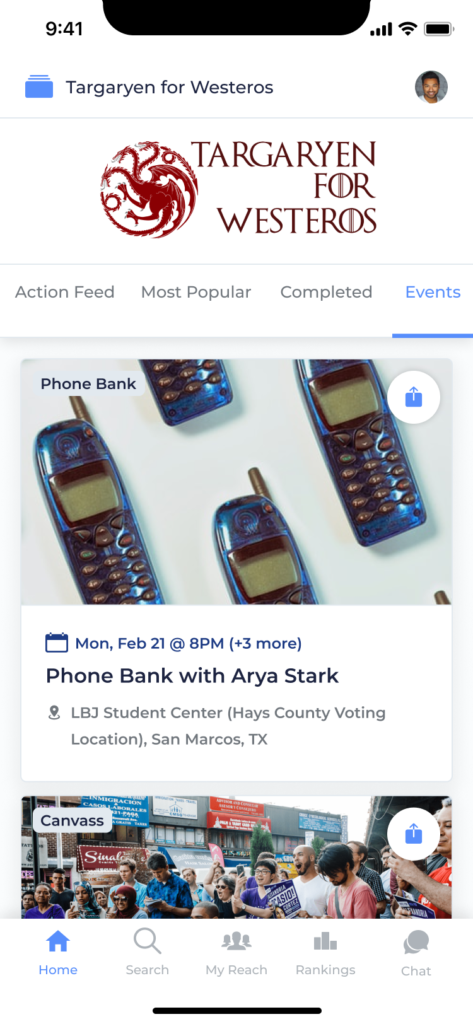 We know how important it is to get folks to your events, and if Reach is going to serve as your digital organizing hub, events are a key part of that. By using our integration with Mobilize, you can surface your events directly on the Reach home screen!
Who can use the Mobilize integration?
The integration is available to all Reach Complete and Reach Movement campaigns. It does not count toward the "integration instance" limit on Complete campaigns..
How do I set up the Mobilize integration?
As an admin on a Reach campaign, you can enable and configure the Mobilize integration from either the Campaign Settings admin screen or the Integrations admin screen. You will need to provide your Mobilize Organization ID (more info on where to find that here). Optionally, you can decide if you want to apply a global filter so you Reach users will only see certain event types from Mobilize.
Keep in mind that you must have your Reach Home Screen enabled in order for the events tab to be visible at all.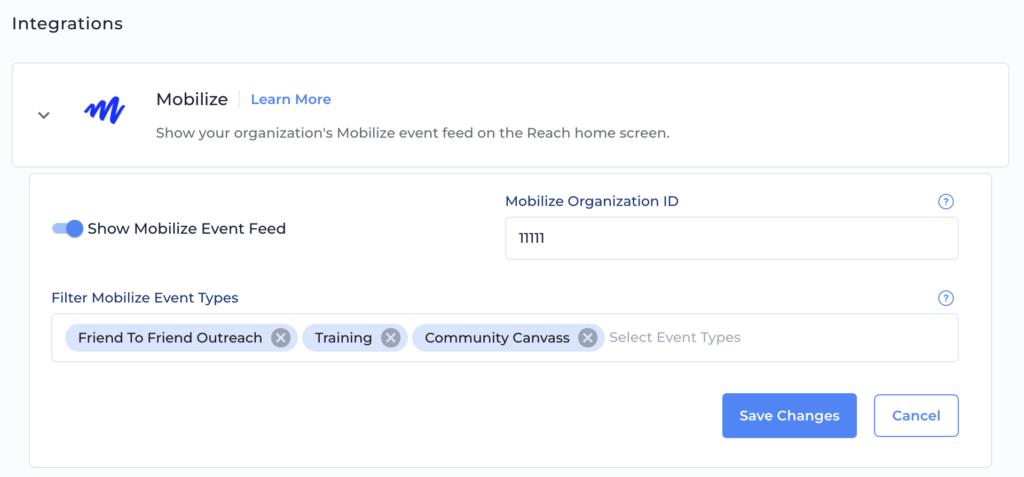 Which events can my users see?
Users in Reach can see all upcoming events that are not full. They are sorted by events with the soonest time slots.
How can my users interact with events from Reach?
Users can tap on an event in Reach to open it in Mobilize so they can RSVP, etc. They can also tap the share button in Reach to directly share the event using any method supported by their device.