Use this screen to browse all the users of your campaign and their basic contact information. You can also view the number of relationships a user has added, as well as how many people they've contacted and surveyed.
User Details
Click on an individual user to open up more detailed information about them.
User Profile
Here you can view basic information about a user, including their name, contact information, and when and how they joined your Reach campaign. You can also see which version(s) of Reach they're using, and whether they have push notifications enabled.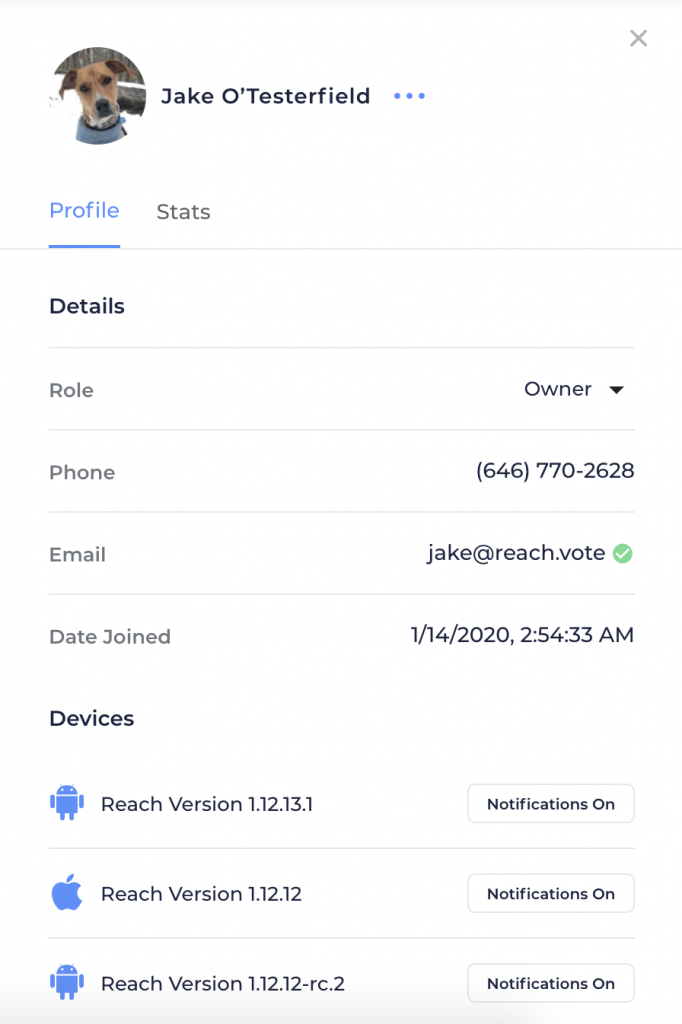 User Stats
Here, you can view a breakdown of a user's activity in Reach. It includes Invited Users, People Surveyed, Relationships added, People Contacted, and a breakdown of the type of contact (SMS, Email, Phone, Contacted with other app, Mark as Contacted).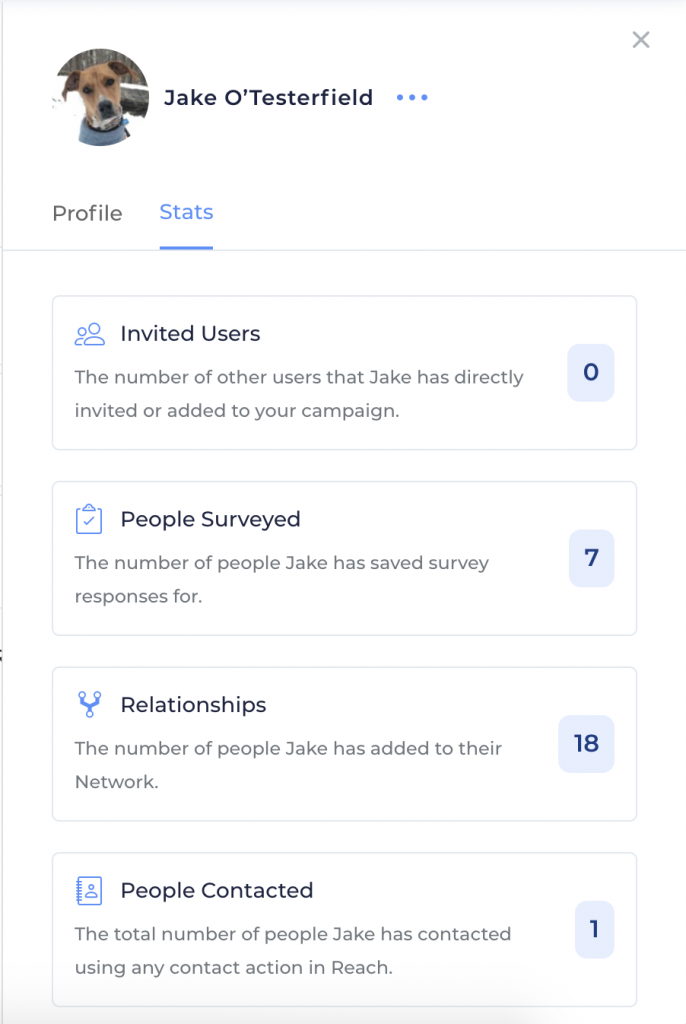 Editing User Roles
Are some of your users ready for a bit more responsibility? You can edit a user's "role" using the handy drop-down menu on each row. Each role is defined in detail here. You can also select multiple users from the list view and change many roles at once.
Removing Users from your Campaign
If a user is no longer welcome on your campaign, you can remove them by clicking into their details pane and clicking the "…" next to their name and choosing "Remove User"