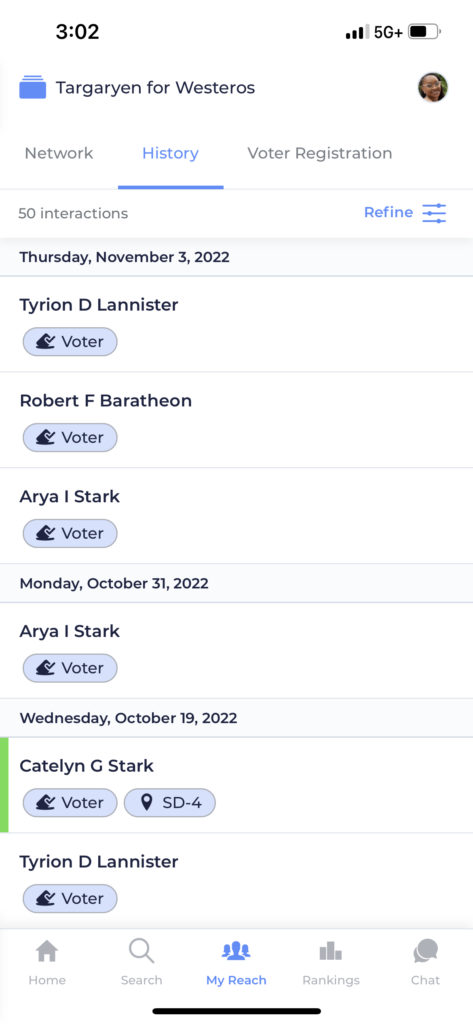 Navigate to the My Reach screen by using the tab bar at the bottom of the app. Every user can access this screen.
If your campaign has enabled the "My Network" feature of Reach, you'll see two tabs at the top of this screen. If not, you'll just be on the "History" view.
My History
This is where you can see a list of all the voters/respondents you have ever reached. They will be grouped by date, with the most recent contacts at the top. On the left, you'll see a colored bar indicating that person's response to your campaign's primary question.
Tap on any person to view their profile.
Refine your View
In the top right corner of the screen, you'll see a Refine button which will open the Refine screen. From there, you can change view options to decide whether you want to display addresses and tags in this History view. Feel free to turn those off to get a denser view of your history.
Was this article helpful?