Search Knowledge Base by Keyword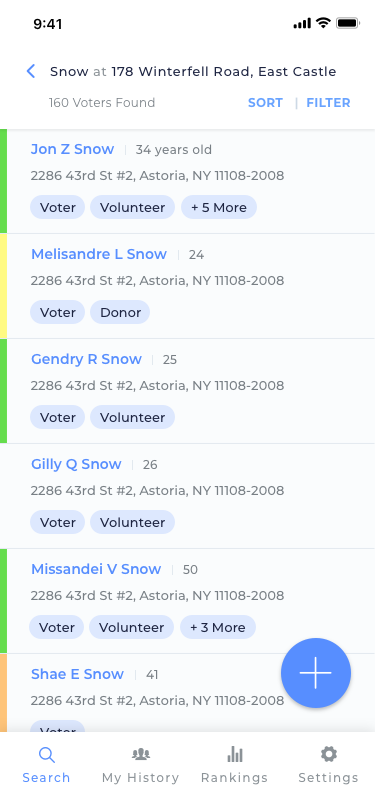 One important way to organize the people in your Reach campaign is Tags. Tags can be completely customized per campaign so each campaign will decided what sort of tags make the most sense for their specific organizing goals. Some common tags might be, "Volunteer", "Needs to Register", "Member", "Donor", or even something like "Event: GND Town Hall 0525".
Tags display throughout Reach in light blue bubbles. They can be found on the Search Results screen, the My History screen, the Add Someone New screen, and the Person Profile Screen.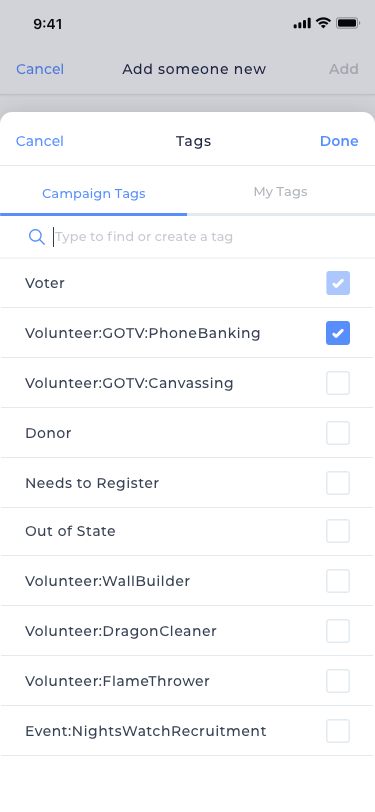 Every person in Reach must have at least one tag applied to them. The first tags on people will be applied as they are added to Reach, either via bulk import when we're first setting up your campaign or when you add them using the app. Additional tags may be added at any time by any user from the person's profile screen.
Tags can also be added from the "Add someone new" screen.
Was this article helpful?
Last Updated On
June 21, 2019